The wait is finally over… at long last we can all come together and enjoy the magic of TCS Ruhaniyat come alive in all its grandeur in a live concert; absorb the powerful, positive vibrations of the unique, enchanting presentations from across the country and beyond.
With all the pain, chaos, anxiety, insecurity and fear that was experienced in the past few months one feels compelled to sit up and take a good look at what we call life, how it is changing, why it is changing the way it is, and, what is our role in all this. The pandemic, the strange climatic changes world over, the increase in the number of cyclones, volcanic eruptions … so many wake up calls that need to be taken seriously. To begin with we need to become sensitive to nature, to others, to life itself.
Conceived & Produced By Banyan Tree
Banyan Tree Events is a premier cultural organization of India, known for its world class presentations. It works with special focus on discovering and nurturing the rich cultural heritage of rare, traditional performing arts featuring the finest of artists from across India and other countries.
| City | Date | Time | Venue |
| --- | --- | --- | --- |
| Mumbai | Saturday 27th Nov and Sunday 28th Nov | 6.15pm | Chhatrapati Shivaji Maharaj Vastu Sangrahalaya |
| Delhi | Friday 3rd Dec | 6.15pm | ShriRam Bharatiya Kalakendra Lawn |
| Kolkata | Friday 18th Feb | 6.00pm | Tollygunge Club |
| Bengaluru | Sunday 12th Dec | 6.15pm | Jayamahal Palace Hotel |
| Hyderabad | Sunday 19th Dec | 6.15pm | Taramati Baradari Amphitheatre |
| Chennai | Sunday 6th Mar | 5.30pm | Bharata Kalakshetra, Kalakshetra Foundation |
| Ahmedabad | Saturday 26th Feb | 6.30pm | Vastrapur Amphitheatre |
| Pune | Sunday 13th Feb | 6.15pm | Empress Botanical Garden |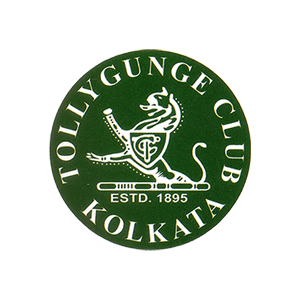 Day 1
So said the Saints of Maharshtra – Radha Khude & group
Sand dunes for company – Narh & vocal – Male Khan
Through the eyes of Kabir – Prahlad Singh Tipaniya & Group
Enchanting glimpse of the Baul world – Parvathy Baul
Intriguing Communion with nature – Huun Huur Tu (Republic of Tuva)
When Hearts Connect – Indo -Tuvan production
Qawwali – Chisti Brothers
Day 2
Invoking the Unseen in the Himalays – Jagar- Rameshwari Devi & group
Kinnera Katha of Deccan plateau – Dakkali Yadaiah
A bridge across Sand Dunes – Kachra Khan & Group
Immortal Shabad of Punjab – Ashupreet Kaur & Group
Intriguing Communion with nature – Huun Huur Tu (Republic of Tuva)
When Hearts Connect – Indo -Tuvan production
Qawwali – Timmu Gulfam & group
So said the Saints of Punjab – Lakhwinder Wadali & group
Enchanting glimpse of the Baul world – Parvathy Baul
Through the eyes of Meera – Mahesharam & Group
In Communion with the nature – Huun Huur Tu (Republic of Tuvan)
Qawwali – Nizami Brothers & group
And the forest stood witness – Kapalik Pandvani – Meena Sahu & Group
Ancient wisdom of the Khasi – Elisheba & Group – Meghalaya
Through the eyes of Kabir – Prahlad Singh Tipaniya & Group
A bridge across Sand Dunes – Kachra Khan & Group
In Communion with the nature – Huun Huur Tu (Republic of Tuvan)
Qawwali – Chisti Brothers
Enchanting glimpse of the Baul world – Parvathy Baul
Khusrau-Kabir – Madan Gopal Singh and Chaar yaar
So said the Saints of Maharshtra – Radha Khude & group
The mystic story of Rani Bhatiyani – Darre Khan
Resonating ancient African wisdom with Kora – N'Faly Koyate
Qawwali – Warsi Brothers
Zikr-e-Rifayi – Fakirs of Telangana
Kinnera Katha of Deccan plateau – Dakkali Yadaiah
Kabir Chaura – Mir Mukhtiyar Ali & group
Enchanting glimpse of the Baul world – Parvathy Baul
Resonating ancient African wisdom with Kora – N'Faly Koyate
Qawwali – Chand Nizami & group