Just when you think the worst might be getting over, an even uglier face of humanity thrusts itself out. Insane, intense hatred, mindless destruction, far reaching negative impact on the Planet Earth. Where are we headed? The voice of sanity seems to be getting buried even deeper with each passing day. The need for Soul searching was never felt so desperately and so urgently.
The answers are within us, around us, only if we looked sincerely, said the wise ones.
To help connect with the wisdom of the wise, realized masters from around the world, Ruhaniyat is back for the 23rd consecutive year!
Once again, thanks to the national presenting partners TCS, the festival will be presented in all the 8 cities i.e. Mumbai, Delhi, Kolkata, Chennai, Hyderabad, Bengaluru, Ahmedabad and Pune. There are several never seen before artists and forms both from across India and other countries.
Conceived & Produced By Banyan Tree
Banyan Tree Events is a premier cultural organization of India, known for its world class presentations. It works with special focus on discovering and nurturing the rich cultural heritage of rare, traditional performing arts featuring the finest of artists from across India and other countries.
Ruhaniyat Program 2023-24
| City | Date | Time | Venue |
| --- | --- | --- | --- |
| Delhi | Friday, 24th November 2023 | 6.15pm | ShriRam Bharatiya Kalakendra Lawn |
| Ahmedabad | Sunday, 26th November 2023 | 6.15pm | Shri Rangam Amphitheatre – Sreyash Foundation |
| Kolkata | Saturday, 2nd December 2023 | 6.00pm | Tollygunge Club |
| Mumbai | Saturday 9th & Sunday 10th December 2023 | 6.15pm | Chhatrapati Shivaji Maharaj Vastu Sangrahalaya |
| Bengaluru | Friday, 26th January 2024 | 6.00pm | Jayamahal Palace Hotel |
| Hyderabad | Sunday, 28th January 2024 | 6.00pm | Taramati Baradari Amphitheatre |
| Chennai | Sunday, 4th February 2024 | 6.00pm | Madras Race Club |
| Pune | Saturday, 10th February 2024 | 6.15pm | Empress Botanical Garden |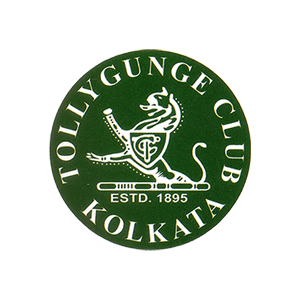 Some of the solo/group presentations from India to be featured between the 8 cities include:
Tibetan Chants – Buddhist monks
Ancient Khasi Wisdom from Meghalaya – Elisheba
Rumi-Emre meet Khusrau-Kabir:  Madan Gopal & Chaar Yaar
Lalvakh of Kashmir- Abdul Rashid Hafiz
Enchanting Glimpse of the Baul world – Parvathy Baul
Invoking the Feminine Force – Gondhali Narayanji Dhongade
A Bridge across sand dunes- Kachra Khan
Tarpa- Haunting wind instrument of Maharashtra
Resonating Hills & Coasts of Kerala- Suchithra Balasubramanian
Through eyes of Meera – Mukhtiyar Ali / Meghwals of Jaisalmer
So said the saints of Maharashtra- Avadhoot Gandhi
Dasi Jeevan na Bhajano- Hemant Chauhan
Kabir panthi songs- Prahlad Singh Tipaniya
Shabad – Ashupreet Kaur
Qawwali – Lakhwinder Wadali, Chand Nizami, Sarfaraz Chisti, Timmu Gulfam, Nizami
Some of the Overseas artists /groups include
Hunn Hurr Tu – Republic of Tuva
Nathalie Schaap – Netherlands
Mehdi Emami – Iran