Each passing day is bringing news which only adds to the 'wishing away' list, making the heart more anxious. How desperately we seek a silver-lining in this dark cloud engulfing all the world! One wonders, where is humanity headed?
Seeking peace, joy we find the opposite inching closer… so many questions, so much chaos, such turmoil! Battered heart wonders where to find solace..
The great realized masters, they say, knew the secret of living blissfully amidst all turmoil and gloom. Their immortal works are said to be 'Open Secrets' of living in the world and yet remaining beyond its stifling clasp.
TCS Ruhaniyat, a unique festival of mystic music, brings alive such works for music lovers in 8 different cities of India and it is back for the 22nd year with the messages of such great masters once again.
Conceived & Produced By Banyan Tree
Banyan Tree Events is a premier cultural organization of India, known for its world class presentations. It works with special focus on discovering and nurturing the rich cultural heritage of rare, traditional performing arts featuring the finest of artists from across India and other countries.
| City | Date | Time | Venue |
| --- | --- | --- | --- |
| Mumbai | Saturday, 26th & Sunday, 27th November | 6.15pm | Chhatrapati Shivaji Maharaj Vastu Sangrahalaya |
| Delhi | Friday, 2nd December | 6.30pm | ShriRam Bharatiya Kalakendra Lawn |
| Kolkata | Sunday, 4th December | 6.00pm | Tollygunge Club |
| Bengaluru | Saturday, 10th December | 6.30pm | Jayamahal Palace Hotel |
| Hyderabad | Sunday, 11th December | 6.30pm | Taramati Baradari Amphitheatre |
| Chennai | Sunday, 5th February 2023 | 6.00pm | Madras Race Club |
| Ahmedabad | Friday, 10th February 2023 | 7.00pm | Shri Rangam Amphitheatre – Sreyash Foundation |
| Pune | Sunday, 12th February 2023 | 6.15pm | Empress Botanical Garden |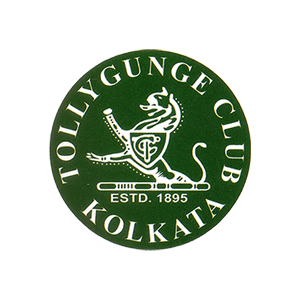 Some of the solo/group presentations from India to be featured between the 8 cities include:
Tibetan Chants – Buddhist monks
Ancient Khasi Wisdom from Meghalaya – Elisheba
Rumi-Emre meet Khusrau-Kabir:  Madan Gopal & Chaar Yaar
Lalvakh of Kashmir- Abdul Rashid Hafiz
Enchanting Glimpse of the Baul world – Parvathy Baul
Invoking the Feminine Force – Gondhali Narayanji Dhongade
A Bridge across sand dunes- Kachra Khan
Tarpa- Haunting wind instrument of Maharashtra
Resonating Hills & Coasts of Kerala- Suchithra Balasubramanian
Through eyes of Meera – Mukhtiyar Ali / Meghwals of Jaisalmer
So said the saints of Maharashtra- Avadhoot Gandhi
Dasi Jeevan na Bhajano- Hemant Chauhan
Kabir panthi songs- Prahlad Singh Tipaniya
Shabad – Ashupreet Kaur
Qawwali – Lakhwinder Wadali, Chand Nizami, Sarfaraz Chisti, Timmu Gulfam, Nizami
Some of the Overseas artists /groups include
Hunn Hurr Tu – Republic of Tuva
Nathalie Schaap – Netherlands
Mehdi Emami – Iran